Carpet Cleaning Sherwood Oregon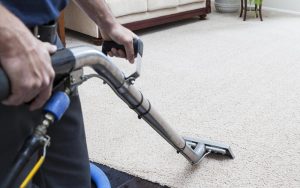 Not all carpets in your home get the same daily treatment. Foot traffic varies from room to room, and the more traffic an area receives, the more dirt will accumulate on and in the carpet. Dirt is not your carpets only enemy; there are also stains from food and drinks, and these can typically be found in the dining room, family room, and media room. Naturally, the carpet in the rooms that your family uses the most to eat, watch TV or play games it will have the most dirt and stains.
Carpet Cleaning Sherwood Oregon – Bring Back That Fresh Look
Carpet Cleaning Sherwood Oregon by New Vision Floor Care Professionals Carpet Cleaning Sherwood Oregon service will bring back that fresh look your carpets once had. No matter the size of the home, or the style of carpeting, we can deliver the highest quality carpet cleaning possible. We care about the quality of our carpet cleaning; we take extra time on your heavy traffic areas. With different grades and quality of carpet, you can rest assured that our cleaning agents and products are designed to protect your carpeting.
We Provide Expert Care For Sherwood Carpets
If you are in need of expert carpet cleaning services in Sherwood, Oregon, and surrounding, look no further than New Vision Floor Care Professionals. We provide expert care for carpets of all kinds, and the results speak for themselves. Has a wine spill ruined your white carpet? Do you need the carpets refreshed before selling your home? No matter the situation, we are here to help.  Keep in mind that regularly scheduled deep cleaning is essential for extending the life of your carpets. Contaminants and prolonged neglect can result in permanent damage to your carpet investment. We are here to help you with all your Carpet Cleaning Sherwood Oregon care needs and can provide the regular, deep cleaning your carpets deserve to protect and prolong their use and keep them looking good as new.