Carpet Cleaning Tigard Oregon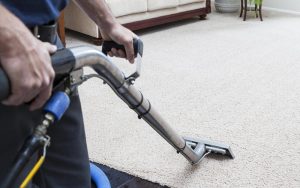 At home, you want your carpet to be full of life, not dirt and stains! New Vision Floor Care Professionals Carpet Cleaning Tigard Oregon can get rid of messy food spills, dirt, and allergens using state of the art cleaning systems.
If you're looking for Carpet Cleaning Tigard Oregon that goes above and beyond what any household cleaning products can do, consider calling New Vision Floor Care Professionals a trusted business that has years of experience. Our team of highly skilled technicians takes customer service to the highest level while utilizing the best and most trusted carpet cleaning equipment in the industry. With many options to choose from when it comes to carpet cleaning Tigard Oregon, you'll want to invest in services that have proven successful time and time again.
And that's what we specialize in at New Vision Floor Care Professionals  – providing the most effective Carpet Cleaning Tigard Oregon you can find. You can say goodbye to dirt, dust, stains and microscopic allergens that may be lurking below the surface of your carpet. Giving your carpet a custom treatment that's designed specifically for your carpet's make and condition, we'll revive your carpet with the most potent deep clean and dirt extraction possible. New Vision Floor Care Professionals Carpet Cleaning Tigard Oregon gives you the option to take advantage of carpet deodorizers, carpet repair.
Maintain A Healthy Indoor Environment
Carpet Cleaning does much more than just extending the life of your carpet, it protects one of your most significant personal investments and helps maintain a healthy indoor environment. While renting a carpet cleaning machine may be cheaper than hiring a professional, there are many advantages to calling in the pros that will make the extra cost worthwhile. Not only do professional carpet cleaners save you time, but they also ensure that your carpets are being cleaned safely and efficiently. Regular vacuuming will just remove surface dirt and dust, leaving pounds of built-up grime embedded in your carpet fibers.
 It is recommended that you have your carpets professionally cleaned once a year – more frequently for larger households and areas with high traffic – to remove deeply layered dirt underneath your carpet. A professional carpet cleaner's equipment is powerful enough to eliminate the unseen dry contaminants, improving the air quality inside your home. So you can save time and money when you schedule your carpet cleaning service online. It's fast and easy. You're only 60 seconds away from an Eco-friendly carpet cleaner located right here in Tigard, Oregon. If you're not happy, we're not satisfied. It's as simple as that.