Carpet Stretching Portland Oregon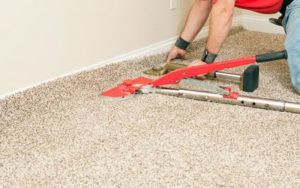 When it comes to carpeting, Portland, Oregon has a lot of carpet companies to choose from. However, many carpet companies aren't very interested in carpet stretching jobs, so they either put you off or overcharge you for the work. You don't have to worry about those things when you choose to use our services. Our Carpet Stretching Portland Oregon specialists treat each project as a priority and offer excellent customer service. Our carpet repair crew can stretch any type of carpet to improve its appearance and get rid of lumps, wrinkles, and creases.
Carpet Stretching Portland Oregon Experts
Our carpet stretching and repair specialists can stretch any type of carpet, to get out wrinkles, humps, creasing, and tripping hazards and to improve the overall appearance of your carpet. It doesn't matter if you have flat, shag, loop pile, nylon, wool, textured, patterned, indoor, outdoor, Frieze, or Berber carpet, our Carpet Stretching Portland Oregon experts can stretch it and repair it for you. Our carpet stretchers show up on schedule and charge reasonable, affordable prices for the work.
Get A Free Custom Carpet Stretching Portland Oregon Quote
If you are interested in acquiring our services all you need to do is fill out our fast and easy contact form, or call (503) 475-9981 briefly describe your carpet stretching or repair needs, and we will get back to you as quick as possible with a free custom quote.