New Vision Floor Solutions offers residential and commercial customers a truck mounted steam cleaning experience. We have a five-step process that ensures you receive the best and thorough carpet cleaning.
Our process begins walking the project with you, reviewing areas to be cleaned, noting spots requiring special attention. Then a thorough vacuum of the carpets to remove dirt and pet particulates before we lay down an emulsifying pre-treatment agent. This pre-treatment begins to lift oils, dirt and bacteria while we spot treat areas that require special attention to lift the tougher areas of soiling.
Our Hydramaster truck mounted system allows us to conduct a deep steam extraction, up to 230 degrees, to clean and sanitize your carpet. Our final step, depending on the carpet type, is to groom the carpet, this helps to maintain the pile of your carpet.
Having twenty-two plus years cleaning synthetic, wool, Berber, shag, carpet tiles and other carpet types, you can rest assured we know our craft. Whether we are working in a residential, downtown high-rise condo or commercial business setting, we have all the equipment to take care of your carpet cleaning needs.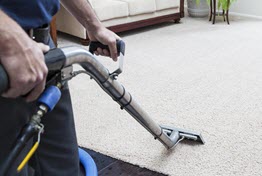 We have been through training courses, are professionally trained and are IICRC (Institute of Inspection Cleaning and Restoration Certification) certified.
Won't you call us today at (503) 475-9981.
Search
Archives