Moss, green slime algae, chemical residues, pet urine, food stains, climate and life in general can leave your driveway, curb fascia, sidewalks, decks and patios, home siding, bricks, retaining walls/stacking blocks, Trex decks, etc. looking dingy and dirty.
After years of abuse from Mother Nature, it's time to freshen up the beauty of your home and yard.
I take care of your home like I would my own. I use different techniques for different environments. Depending on the environment, I might use a sidewalk cleaning machine or a hand-held portable unit to reach up into delicate areas. One size does not fit all. Different equipment and care is essential and determined after we discuss your project.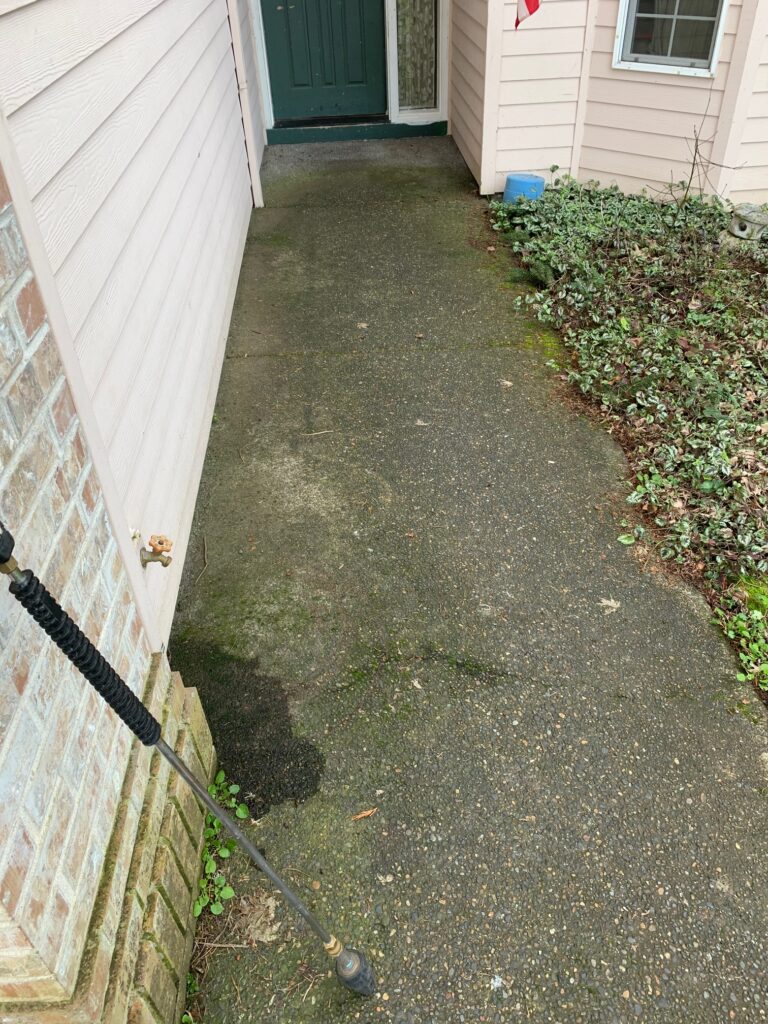 I do both residential and commercial projects. No job is too large.